Testimonials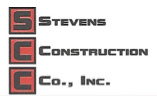 "I am writing this as a reference for Stamper Concrete Services. Shannon Stamper and his team have performed very well on the several projects they have completed for us, most recently a 38,000 sq. ft. warehouse and office complex that consisted of foundations, loading docks, floor, and approximately 50,000 sq. ft. of concrete paving, all of which turned out great.
I would have no reservations in recommending Stamper concrete."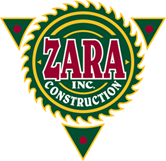 "Shannon Stamper of Stamper Concrete Service, Inc. and his crew perform outstanding work with quality workmanship and attention to detail performed in a timely manner.  Zara Construction, Inc. exclusively uses Shannon due to his competency, professionalism and knowledge of concrete work, placing and finishing.  I would highly recommend Shannon and his crew for all residential, commercial and industrial applications where superior workmanship is desired."

""I would like to take a moment to offer a note of appreciation for your crew's efforts on the above noted project. Please accept our thanks for a job well done, and my project superintendent, Shawn Southwick, extends his sincere gratitude as well. Your performance on this project was exceptional and you and your staff were a pleasure to work with. Not only were you flexible in your schedule in working through inclement weather, your assistance in working through unforeseen problems encountered on site benefitted the entire team. We look forward to working with you and your company on future projects. Thank you again." "